EARTHWORKS – it's how we operate
Machine control might be something of a breakthrough innovation for many operators, but for one southeast Queensland group it's been as much a part of how they do business as any tool for many years.
Terry Cogill, managing director of Bielby Holdings for the past 20 years, said the business, which has been operating for three decades, had adopted Trimble machine control about 15 years ago.
"We implemented it on a grader for a specific job – replacing pavement under traffic, a job we didn't want string liners working on for safety reasons," he said.
"It was just too dangerous for them to work in a high-traffic situation like that.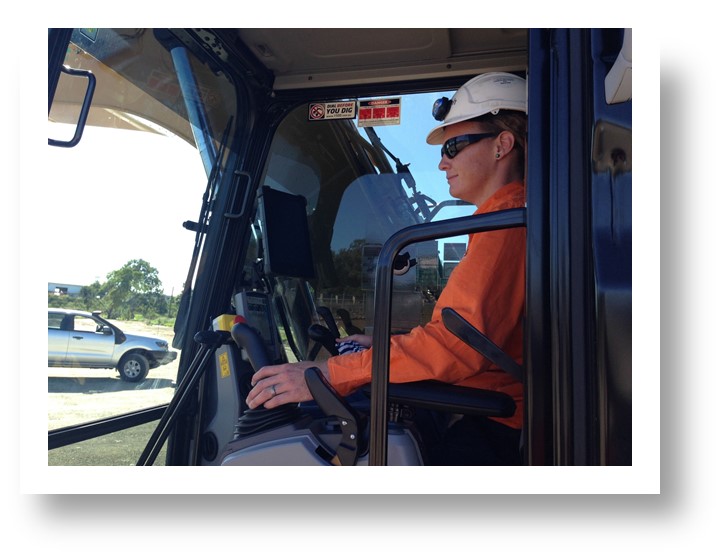 "We experienced increased productivity, tighter tolerances and virtually no reworking.
"The advantages flowed through to all our projects and today we operate no-peg sites."
Terry said that for Bielby, Trimble's Earthworks Grade Control Platform was in essence just the latest tool needed to do the job to best practice, in much the same way as the Caterpillar 313F excavator, which was acquired earlier this year and came fitted with Earthworks.
"Earthworks is the standard for us. It's all about safety, productivity and accuracy and making us more competitive," he said.
Behind the controls of the new excavator is Shannon Watson, who has been in the mining and construction industry for 12 years, the past two and a half as an excavator operator.
The Cat is her first experience using machine control and her opinion of it is pretty clear cut.
"I love it," Shannon said.
"It is mind blowing what you can do using Earthworks. It is not only making the job easier in that it's more precise and efficient, using it is also engaging me as an operator.
"I find it really interesting to use."
Learning how to operate with Earthworks was not big deal for Shannon.
"If you can use a smart phone, you can use Earthworks," she said. "I had an initial run-through of if with the guys from SITECH, who were great – really informative, patient and helpful.
"They will be back to do some more training with me, really to fine tune a few things for me.
"I find I've been learning as I go with it also. It is very intuitive."
Shannon said using Earthworks had also helped her as an operator in a way she hadn't expected.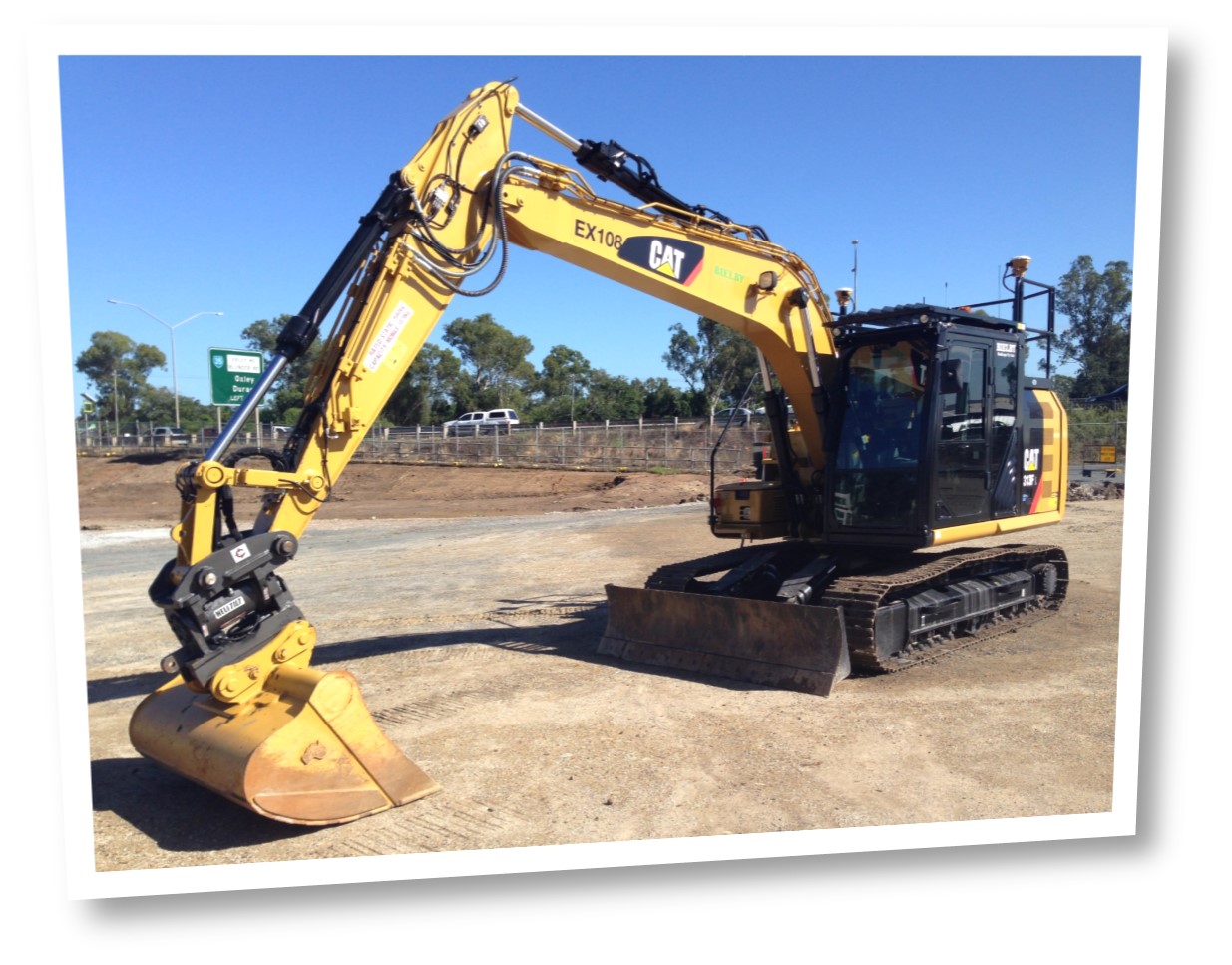 "It has helped with my visualisation of jobs," she said.
"I've found that when I've worked on something with Earthworks, if I then jump into the smaller excavator without it, I can 'see' the job in my head really clearly and that makes it easier to achieve."
SITECH Construction Systems has been working with Bielby from the beginning.
"Bielby Holdings was an early adopter of Trimble machine control technology and has continued to upgrade and utilise our technology to be a highly competitive and efficient business," SITECH Construction System's Brent Daniels said.
"We're proud to have helped this company continues to grow and succeed."
Bielby Holdings has about 100 employees and 80 pieces of plant. It is currently working on a massive road upgrade, the Ipswich Motorway Upgrade between Rocklea and Oxley, Brisbane, which will be completed mid-2020.
Contact us to learn how SITECH can help your business reach its full potential.